New for 2021, John Deere introduced the S100 Series of Lawn Tractors.
Built in Greeneville, TN, the 100 Series is designed to make yard work simple. With affordable prices, comfortable designs, and a bumper-to-bumper warranty, it lets you focus on the real reason you have a lawn in the first place – to make memories.

The S100 Series replaces the E100 series Lawn tractors, bringing changes that make the 100 Series machines comfortable, easy to learn, and easy to maintain. The new 100 Series delivers exclusive features like side-by-side pedals for maneuvering, the new easy-read fuel gauge, and the John Deere Easy Change 30-second oil change system.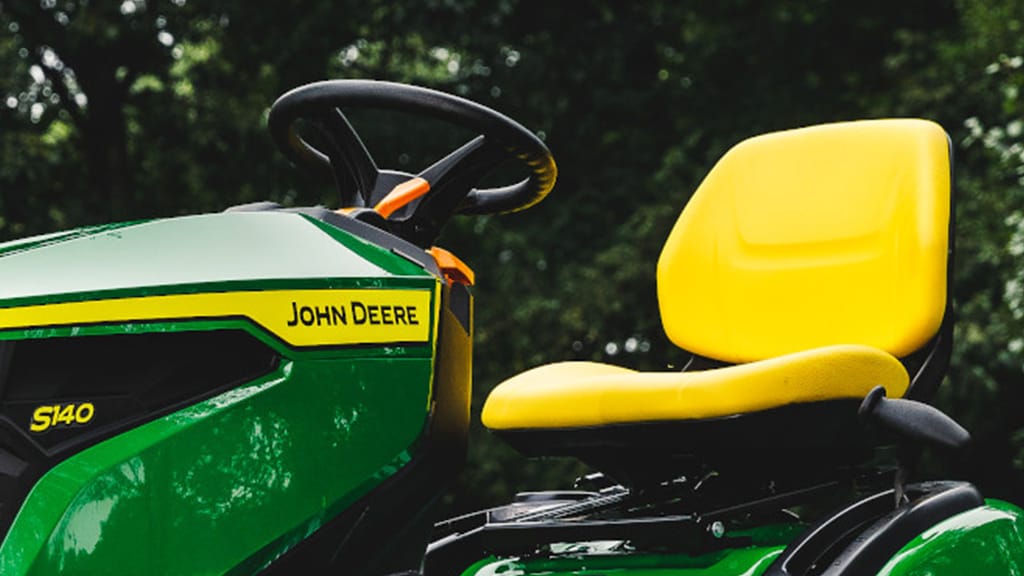 Comfort
The 100 Series has an ergonomic operator station with an adjustable seat so you can always have a smooth ride on your turf.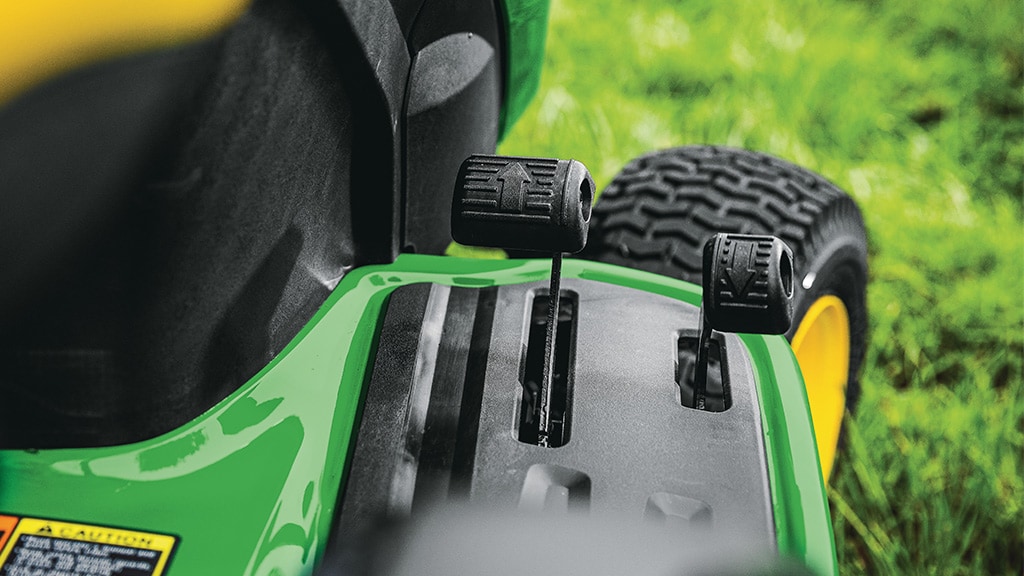 Side-by-side Pedals
Two-pedal foot control makes changing speed and direction effortless.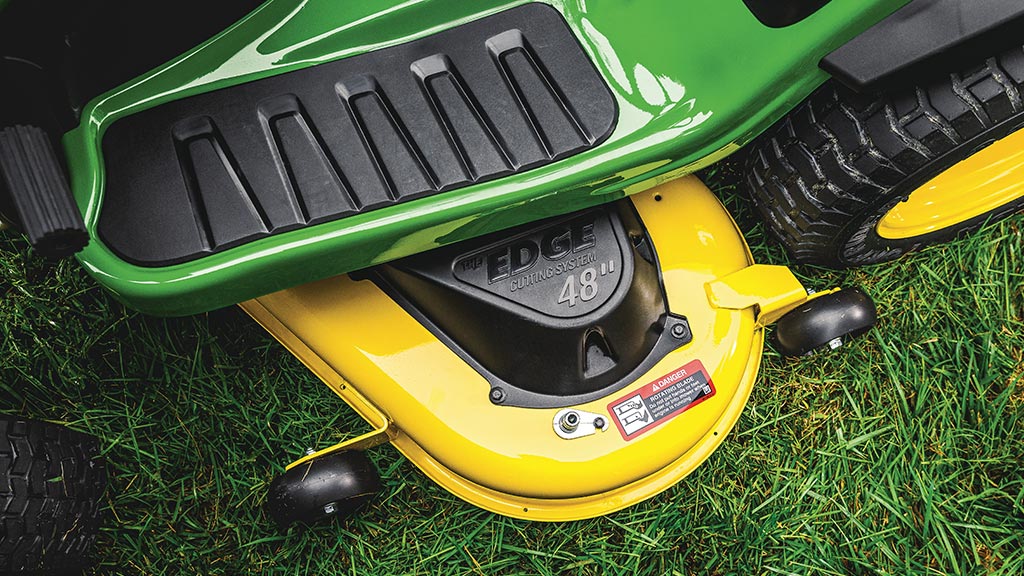 Quality
The Edge™ Cutting System delivers an even cut no matter the size of your yard, with its 42-, 48-, or 54-inch mower deck sizes.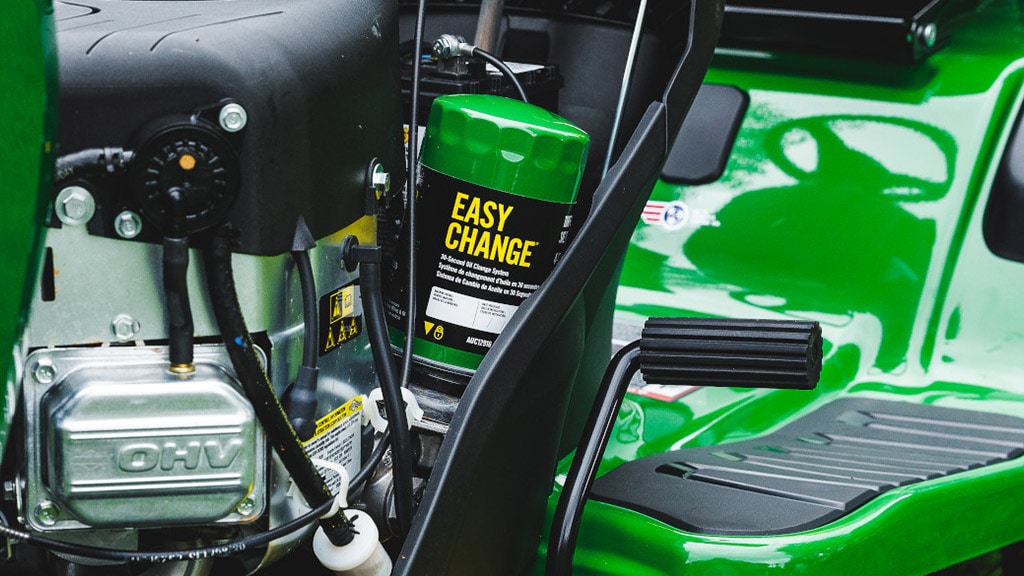 Easy Change™ 30-Second Oil Change System
We didn't just change the oil change. We revolutionized it. See how fast and easy it is to change your oil on 100 Series Riding Lawn Tractors with the John Deere Easy Change™ 30-Second Oil Change System2, exclusively from John Deere. Included on the S120, S130, S160, S170, and S180 models.
Model year 2021 100 Series Tractors feature many customer-driven improvements including:
Hydrostatic transmission and side-by-side pedals on all models
New body design and model numbers